My office mate introduce me to this product. She told me that her sister has used Royal Beauty L-GlutaPower for some time now, it's not that affordable though but I wanted to try also. This is not available in the supermarket or any other beauty store.  It is a pre-order basis.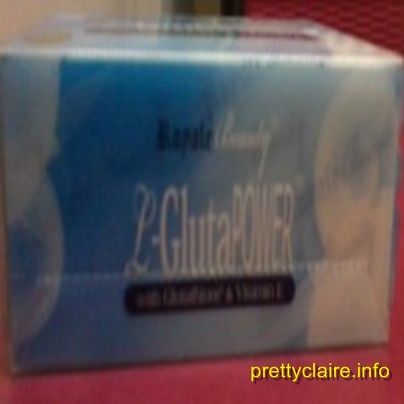 I ordered 2 pieces and when I used it, it feels really great. You can actually feel the small beads that will eventually make your skin smooth. It's been almost a year now since my first usage until now I am still using it.  I have a neighbor who sells and allowed me to pay half of its price and the next half is payable for a month.
My office mate also tried Royal Beauty L-GlutaPower and she also has an awesome experience with the product. I don't know if Royal Beauty is available nationwide but try it and you'll see the difference. I have tried a lot of Gluta Soap but I am hooked with this one. I really loved it!