I wanted to buy shoes and was looking for it at the ukay-ukay boutique near Bolton Street in San Pedro. However, my eyes suddenly locked with the bag. At first I was not curious of the brand but the looks of it tells me that it's a good one. I instantly hold it and ask if it's authentic. The seller then told me, that it is probably made in Korea but the bag is in really good condition. As I was examining it, the zipper has Fendi on it so as the inside of the bag.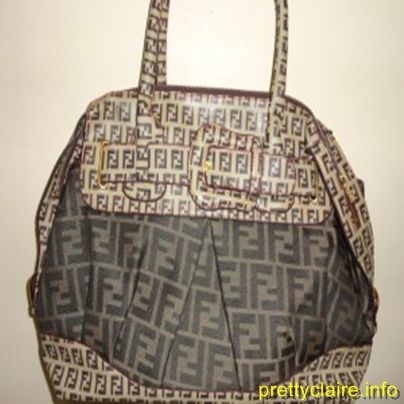 I asked the seller how much is it? Then she told me that it's Php 550.00, so I step back a bit and made some offer, after small talks she told me that she can sell it for Php 300.00, so I said ok fine! Then, buy the bag right there and then. Lol!
I think I made a great buy!